We, at the Buccleuch know just how important a good cup of coffee is!
So …
We made it our mission to find the perfect partner. We hunted across the land, high and low.  With no exaggeration we tested and tested and tested. We found it !!! We believe we have found the perfect bean!
Beanroasts coffee has a magical blend of beans that will fit most discerning palates. No bitterness.  No after-taste. Just pure and simple, perfect and smooth aromatic coffee.
"It doesn't matter where you're from, or how you feel … there's always peace in a strong cup of coffee."
― Gabriel Bá (Author of Daytripper)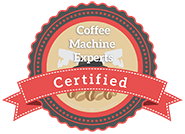 We were seriously impressed  with these guys, the Beanmachines Company. They take a very hands on approach to ensuring their beans do your cup of coffee justice. This fits with our philosophies perfectly. They sent along one of their highly skilled Baristas up to us to share their knowledge and expertise so that every cup that gets brewed is made with the full care and attention it deserves.
We've done some pretty interesting stuff with our coffees to! Does a Bucc'n'Grouse or a Kilt'n'Tilt tempt you? Have a look at our selection of liqueur coffees on our main menu: Liqueur Coffees
Are you curious to see what happens to your beans before they hit our machine and make their way to your cup? … Watch this: